FOOD & BEVERAGE
Grand Palladium Costa Mujeres Resort & Spa has 7 different thematic restaurants for you to enjoy the best gastronomic offerings, premium quality products and 5-star services.  With your all-inclusive stay happy hour is at any hour, while food is served according to the schedules of each hotel restaurant and bar.
The list includes two international Buffets and three excellent Asiatic restaurants: one Thai, one Indian and one Japanese, the last one counting with impressive live cooking shows. An Italian Mediterranean gourmet restaurant, a Steak House for meat lovers and a Sports Bar style to enjoy our snacks service, an extensive menu of beverages, table games and sporting events broadcast live on our large main screen.
For those who enjoy eating by the seashore, the sea lounge beach club restaurant offers delicious fresh savours, together with excellent views.
The cabaret restaurant will let you enjoy our vibrant nightlife surprising guests with amazing shows too good to be missed. For quick refreshments the hotel has two bars and one premium quality coffee shop.
There is a restaurant for every taste. Culinary experiences will sublimate your senses. Some offer live shows, such as the Japanese teppanyaki grill, where food is prepared before your eyes, or the spectacular Cabaret, where the stage comes alive at night. They offer premium quality products, selected menus and are specialized in international cuisine.
Thai – Chang Thai
Japanese – Sumptouri
Indian – Boghali
Steak House – El Dorado
Cabaret _ Chic Cabaret
Italian – Portofino
Mexican – La Adelita
Sports Bar – Xtra Time
In addition to the restaurants listed above as part of the Grand Palladium Costa Mujeres Resort & Spa. Guests of the Royal Suites Coral, Palladium Travel Club members with certain level of membership and VIP guests will also enjoy the exclusive use of:
Spanish – Tapeo
French – La Bhoeme
Argentinian – El Gaucho
Beach Club – Helios
The Grand Palladium Hotel Group prides itself in making it possible for everyone to enjoy their vacations. Whether you are a couple, a group or a family the Grand Palladium Riviera Maya has something for everyone. If you or someone you are traveling with has any food allergies or special requirements your needs will be looked after. You can learn more about the Grand Palladium's food allergy program in this short article and by watching this very informative video all about the program and the resorts accessibility. The Palladium Dietary Card program that will cater to guests with the following food allergens:
Accessing the special menus is as simple as :
1  Contact the Front Desk or Guest Services to let them know about your allergies/food intolerances.
2  You'll be given a card that clearly indicates your allergies/food intolerances.
3  Show this card at the resort restaurants, and the maître d'hôtel, executive chef or food and beverage manager will assist you.
THE DRESS CODE
Dress Code Guidelines – Riviera Maya
Prepared by Anne & Brenda, Managers,Unofficial Palladium.
We hope you will find this useful when trying to decide what to pack/wear if in doubt. While everyone will have their own thoughts on this, common sense will go a long way.
Enjoy your vacation !
Breakfast
Breakfast is usually eaten at a buffet. Please wear shorts & T shirt, or many wear a bathing suit with a coverup.  Foot wear required.
Lunch
Beach bars: Bathing suits OK. Please wear flip flops or sandals.
Gran Azul & La Laguna (above main pools): Bathing suits with cover ups OK.Men please wear a T shirt.All need foot wear.
La Hacienda,Tikal, Kabah: DRY bathing suit with coverup. No tank tops for men. Foot wear.
Dinner
Buffets: For men & women: shorts & t shirts OK Footwear. No tank tops. No running shorts or beach wear.
A la Cartes: There is a dress code for men. Not for women which is unfortunate as many young women overlook any code of decorum by wearing very short, torn denim shorts etc. Most of us enjoy dressing up a bit in a sundress or nice capris. Men please do not wear cargo shorts.
Official Dress Code:
A la Carte's : formal pants, long or short and shirts with sleeves.
Dress code for buffets : casual attire, must not be wet.
Foot wear is required at all dining facilities including the Pool side restaurants.
All  restaurants are non smoking, except the Gran Azul and La Laguna.
THE BUFFETS
All Guests will enjoy an extensive array of dishes in the two international buffets:
Isla Blanca Breakfast:07:00am-11:00am
Lunch :01:00pm-03:30pm
Dinner :06:00pm-10:30pm- – – Grand Palladium
Es Niu Lunch :01:00pm-03:30pm – – – Family Selection Pool
The Nest: Breakfast:07:00am-11:00am
Lunch :01:00pm-03:30pm
Dinner :06:00pm-10:30pm- – – Family Selection Lobby
THE A LA CARTES
Grand Palladium Costa Mujeres Resort & Spa has 7 different ala catre restaurants for you to enjoy the best gastronomic offerings, premium quality products and 5-star services.
Notes: Reservations not required, Casual Elegance dress code: Sneakers/tennis shoes or sandals and dress shirts with short sleeves or shirts are required.  No sleeveless shirts or flip-flops allowed.
**Guests staying in TRS Hotels  can enjoy, without any additional charges, our lobster dishes in all the thematic restaurants located within the complex.
Portofino : "Here, you will understand why Italian cuisine is the world´s favorite. From the interior design to the gastronomy, passing through aromas of tomato and basil… Portofino embodies true Mediterranean culture. Travel to Naples with a slice of pizza margarita, pass through Tuscany with a bite of bistec alla Fiorentina and visit the città eterna with each one of our delicious pasta dishes: pesto, amatriciana, alle vongole…Mamma mía!"
Italian food embraces the demonised carb and then there's what they do with milk and cream… sigh! Whether it's panna cotta, gelato, mascarpone, parmesan, ricotta, Taleggio, gorgonzola, melty fontina, burrata, pecorino, dolcelatte or tiramisu, the Italians have a way with cream. And that doesn't even include turning it into butter. Oh, and tiramisu would not be possible without another great Italian invention, the espresso machine, so better add a latte and cappuccino to the list, per favore.  But in the end it's really all about one thing: simplicity. Italian food is about enhancing good ingredients at their peak. Portofino Menu
Enjoy your evening at Portofino.
Serving Dinner from 5:30 – 10:30 pm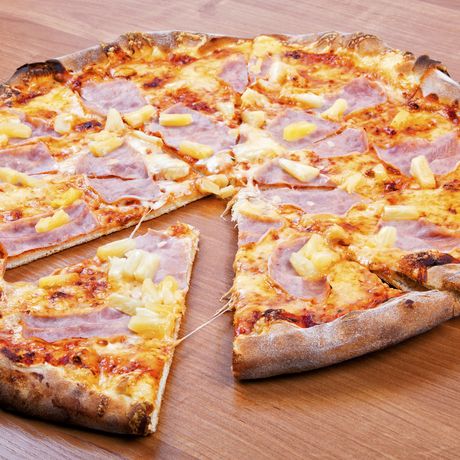 El Dorado : "Calling all Meat lovers. Sirloin, ribs, rib eye steaks…every cut that you can imagine with that unmistakable smoked bar-b-que taste. Side dishes for all cravings and appetites, and a wide selection of wines to create the perfect blend of flavors. Surrender yourself to gluttony in our charcoal grilled meat sanctuary and allow yourself to be blown away after every bite at El dorado steakhouse."  El Dorado Menu
Steak House serving dinner  from 5:30pm-10:30pm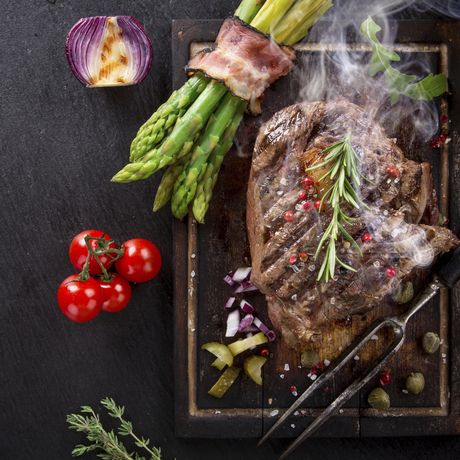 Chang Thai : "Sweet, salty, tart and spicy… a perfect harmony is key. Dive into the delicious gastronomy of Thailand and discover Bangkok through each one of our exquisite plates. Curry, vegetable and rice dishes… a festival of flavors and sensations not to be missed. What is it that you´re craving today? A succulent Pad Thai ? A delicious Tom Kha Kai soup ? Or an intense green curry chicken dish? " Chang Thai Menu
Serving Dinner from 6 pm until 10:30 pm
What ever your choice, you are sure to enjoy a little spice in your life !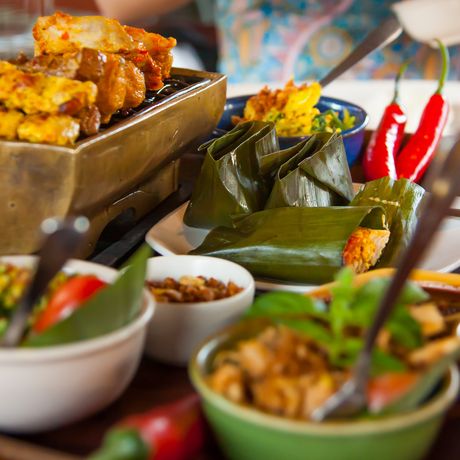 Sumptuori :  Serving Japanese cuisine, open for dinner from 5:30am-10:30pm featuring a fun and lively teppanyaki grill. " Indulge in an array of sushi, sashimi, seaweeds and tempuras. Take a front row seat and experience the creation of your meal at the teppanyaki tables. Complete the night with a shot of sake, and then, put the cherry on top with an exquisite mochi." Sumptuori Menu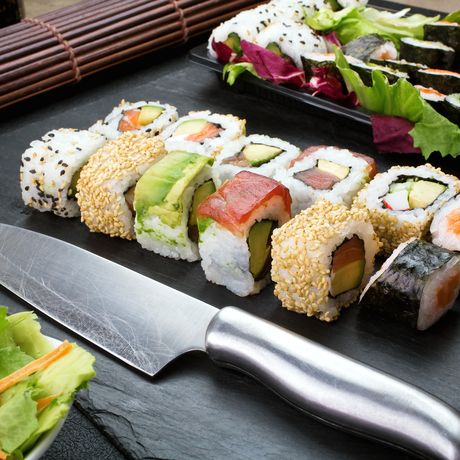 Boghali : "Spices, aromas and vibrant colors. Explore the gastronomy of India and savor each one of our chefs' creations: rice dish, samosas, naans, tandooris and traditional sauces bursting with flavor to perfectly accompany any meat, chicken or vegetables entrée. Allow yourself to be seduced by the masters of Hindu cuisine and taste this fascinating culture at our restaurant: Boghali."
Serving Indian Cuisine, is open for dinner from 5:30pm-10:30pm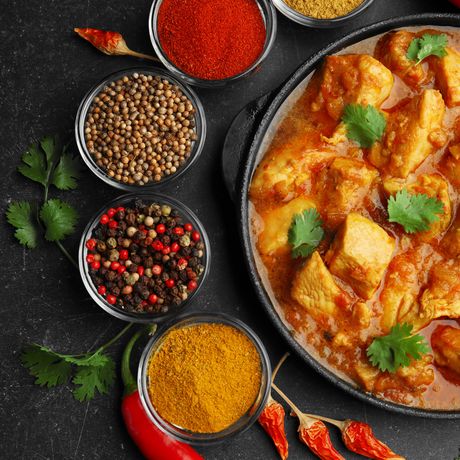 Chic Cabaret & Restaurant: " Where the show and gastronomy share the stage. Between the dim lights, the music and the live performances, the most spectacular culinary experience comes to light to create an unforgettable night out. Feel, taste, hear, see, smell…Cabaret puts all of your senses to the test. Chic Cabaret Menu
Let the show begin!"
Open for dinner from 5:30pm-10:30pm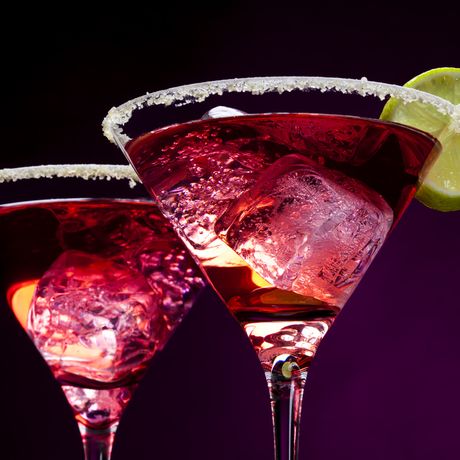 La Adelita : "La Adelita tastes like Mexico. It tastes like corn, it tastes like beans, it tastes like avocado. It tastes like cochinita pibil, Yucatan-style pulled-pork. And why not? It tastes like tequila and pleasure. The pleasure of enjoying Mexican gastronomy, of surrendering to a parade of flavors dancing on your plate, blending together to create the perfect balance of lemon, salt and spice…Mexico has it all." La Adelita Menu
 Mexican Kitchen  is open for dinner  from 5:30pm-10:30pm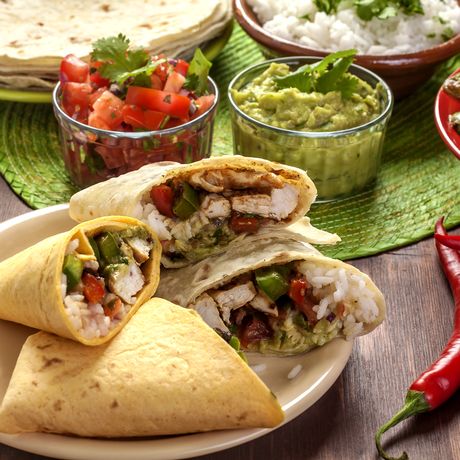 THE FUN STUFF
check back
THE ROOM SERVICE
At Grand Palladium Costa Mujeres Resort & Spa you can have it all. The hotel offers the highest quality room service included in your stay. Enjoy the intimacy, comfort and exclusivity of our extensive selection, between 11 am and 11 pm. Our room service includes starters, main dishes and desserts for all tastes. Salads, sandwiches and wraps are a great option as starters or for a lighter bite. Quesadillas, hamburgers, pizza and pasta are some of our main dishes. Give in to your sweet tooth with desserts such as fruit, brownies or crème caramel. Palladium Premium provides a final elegant touch with gourmet recommendations, wines and cigars at an additional charge. Room Service Menu
The Royal Room Service
"The Royal Room Service is one of the best things about staying at The Royal Suites Coral by Palladium. Sample an exceptional culinary experience from the comfort and privacy of your Suite, where you will find our menu, with a contact number to order. Believe us, few pleasures can be more satisfying."
THE BARS
Coffee Shop – Piacere : " Arabic, Robust, from Colombia or from Kenya. Espresso, ristretto or latte, pleasure comes in a variety of flavors. There is nothing more intimate, nor more intense, than a warm cup of coffee. In our Coffee Shop we can satisfy any craving." Open from 10 am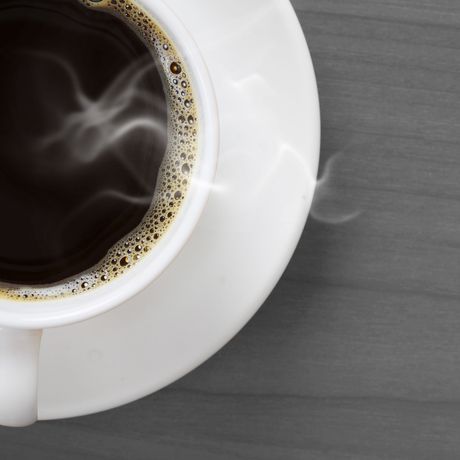 Lobby Bars
Costa Mujeres – 10:00am-00:00am -GP
Aurum –  TRS
A La Carte Bars
Grand Palladium
Bar (Portofino) 05:30pm-10:30pm
Bar (La Adelita) 05:30pm-10:30pm
Bar (Sumptuori) 05:30pm-10:30pm
Bar (El Dorado) 05:30pm-10:30pm
Bar (Chic) 08:00pm-11:00pm
Bar (Chang Thai) 05:30pm-10:30pm
Bar (Boghali) 05:30pm-10:30pm
TRS Coral
Santé (Tapeo & La Bohéme) 05:30pm-10:30pm
Bar (Chic Cabaret & Restaurant) 08:00pm-11:00pm
Bar (El Gaucho) 05:30pm-10:30pm
Bars
Xtra Time Sports Bar : Open 24 hours, serving food and alcohol. GP
Photos courtesy Kate Stevenson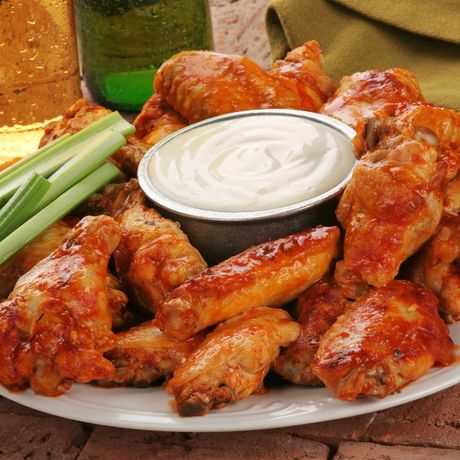 Eclipse Bar 10:00am-02:00am – Take in a breathtaking sunset for the high vantage point of the Sky Bar. Enjoy socializing and making new friends or find a quiet corner for an intimate moment.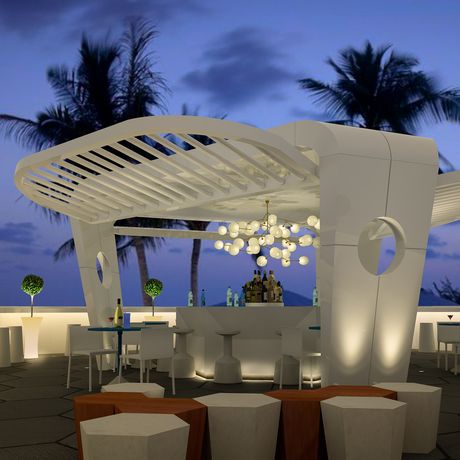 Healthy Bar  10:00am-06:00pm, located at Zentropia Spa. Exclusively for the clients of Zentropia Palladium Spa & Wellness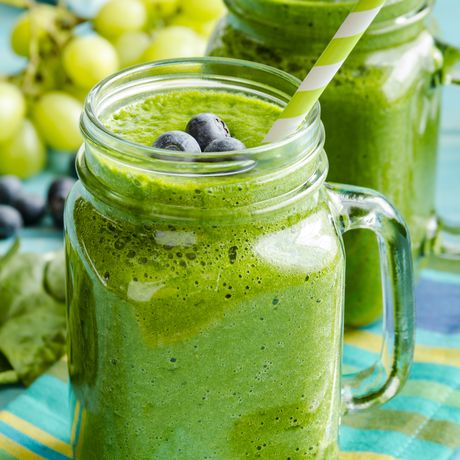 Pool Bars
Bar 10:00am-00:00pm  GP
Niu 10:00am-06:00pm GP
Swim Up Bars
Spalsh Bar – Summer:10:00am-08:00pm  / Winter:10:00am-06:00pm- GP
Ío – 08:00am-06:00pm – TRS
Other Bars
Elements 10:00am-06:00pm – – – Zentropia Spa & Wellness
Bar Teatre 07:30pm-11:00pm – – – Village
Rafa Nadal Tennis Centre Bar 07:00am-10:00pm – – – Rafa Nadal Tennis Centre
Beach Bars
 Poseidon Beach Club : "Sunshine, music, flip-flops, and a cocktail. After all, you´re on vacation. You deserve it all. Spoil yourself with pleasure any time of the day and indulge in the stunning views of Playa Mujeres with, of course, a refreshing drink in hand." Poseidon Menu
Summer:10:00am-08:00pm / Winter:10:00am-06:00pm GP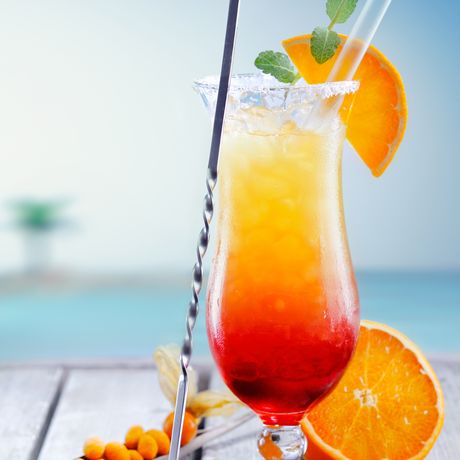 Helios Beach Club – TRS: (Mediterranean Restaurant)
Breakfast:07:00am-11:00am
Lunch :12:30pm-03:30pm
Observations: *Dress code for gentlemen, shirts or T-shirts with sleeves and long pants or formal bermuda are required in all a la carte restaurants ** Exclusive for clients of Zentropia Palladium Spa & Wellness