ACCOMMODATION   FOOD & BEVERAGE TIPS FAQ ACTIVITIES PALLADIUM KIDS WEATHER
Note: Many of these activities are scheduled during non-Covid times so schedule may change.
Check the Grand Palladium Riviera Maya App for weekly schedules. Go to "start My Stay" and click on hotel.  Grand Palladium App
EVERYDAY FUN
There's nothing better that traveling with your family, but when you've got kids that are not even three yet, planning for a nice relaxing vacation can become a real challenge.  You have to make sure that the Hotel has children-friendly facilities, and of course, a wide variety of entertainment options. With this special public in mind, Grand Palladium Riviera Maya Resort & Spa offers the Baby Club for children between 1 and 3 years old, Mini Club for children ages 4-12 and The Teen Black & white Club for youth ages 13-17, completely free!
RAGGS EVENTS
(Sample. Subject to change)
The Raggs band invites families to a very special entertainment experience at the Palladium. A variety of activities where the canine characters entertain the little ones. Whether they are dancing at the pool, singing in the hallways, posing for photos or reading stories in the Miniclub fun is guaranteed.  Look forward to:
MONDAY
8 pm Raggs Be a Star Show – Colonial theater
WEDNESDAY
9 am  Breakfast with Raggs @ Colonial Beach Bar (please book with guest services 1 day in advance)
The Raggs kids club program is available at all of the Grand Palladium Resorts, so no matter which destination you choose to visit your children will be well looked after and entertained. Here is a wonderful article by Trekaroo all about the Play at the Palladium with Raggs kids program.
The Grand Palladium Riviera Maya offers kids club activities from infants to teens. Parents can check their kids into the kids club knowing the staff will insure that they are safe and having lots of fun. This gives parents peace of mind so that they can relax and enjoy some vacation time as well.
BABY CLUB
Babies and toddlers ages 1 thru 3 can enjoy their own separate baby club which is located in a separate building within the kids club area which is centrally located near the Colonial pool. The baby club is open daily from 9am to 6pm and offers a full range of both inside and outside play for the youngest of guests.
 Located within the 'El Ranchito" Mini-club
 Indoor and outdoor play areas
 Trained professional staff on hand to assist the little ones
 Open from: 9 a.m. – 6 p.m.
KIDS CLUB

El Ranchito Kids Club is open daily from 9am to 11pm. Children ages 4-12 can enjoy age specific activities including crafts, eco tours of the property, video games and sport competitions in addition to learning local language and culture. Don't forget to have breakfast with Raggs.  There is always lots of organized fun for children.
 Located on the beach between the Grand Palladium Colonial Resort & Spa and Grand Palladium Kantenah Resort & Spa
 Outdoor and indoor facilities
 Arts and craft room for kids to create their own masterpiece
Video games (PlayStation, game cube) and volleyball
 Children's splash pool with water slides: Located in Grand Palladium Colonial Resort & Spa Hours: 9:00 am to 6:00 pm.
 Kids can enjoy a fun-filled day of eco-friendly activities to learn about the culture and history of the surroundings.
 The club features delightful animated characters from the "Play at Palladium with Raggs" program who will sing, dance, and entertain the kids throughout the resort.
Kids can also have breakfast with the Raggs gang. Now at Colonial beach bar. Please reserve)
Wednesday mornings at 9 am. Requires booking ahead of time with guest services located in the Colonial lobby
People of Palladuim Kids Activities
Tweens (9-12) Tues, Wed, Thursdays
BLACK & WHITE CLUB

Teens from 13 – 17 years of age have their very own Black & White Junior club open daily from 11am to midnight. Here they have their own area to chill, complete with video games, pool table and organized activities. All teens are expected to follow the rules while enjoying themselves.
Located Poolside at "El Rinconcito", at the Grand Palladium Kantenah Resort & Spa.
 An exclusive club just for teenagers, designed with activities to keep you entertained throughout your stay.
 A lounge for video games, online computer games, X Box and table games such as; pool and foosball.
 Mini-disco during the evening, 2 nights per week so you can party with your new friends.
 Open from 11 a.m. -12 midnight
Here are a few of the favorites :
 

Thursday-Teen Center Music Lessons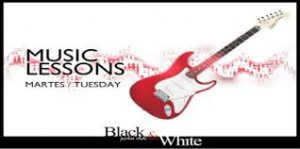 Teen Dinner 7:30pm –  sign-up is required
Please check the activity schedule and / or the  Palladium APP for more info on these and other activities.
Sample:  Kick ball game, soccer, movies, board games, karaoke night, darts, ping pong, pool tournament, hockey.
Riviera Maya Kids Activity Schedule