For quick access to whats going on around the resort make sure to download the Palladium Hotels and Resorts App.
Jamaica
TAXI RATES
Photo Courtesy of Desiree Lane-Pardy
We invite you to share your "Must see or do highlights" on the FORUM
ON SITE ACTIVIES
Be sure to check the information monitors located in the lobbies for the most current information.
POOLS
"Afternoons by the pool are full of rhythm and with good vibes"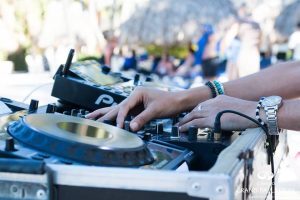 Swimming Pools and Beaches : Six fresh water swimming pools. A huge swimming pool with 4 integrated Jacuzzis and swim up bar; one private swimming pool for kids, a New Kiddies Splash waterpark, an adult swimming pool with 1 Jacuzzi (open until midnight), One quiet pool in the Grand Palladium Jamaica with one integrated Jacuzzi and bar service, and the Spa pool with a lazy river. Several beaches along the crystalline waters of the Jamaican coast.  Towels and sun beds are available at the pools/beach free of charge.
Sunset Cove is the resort's beautiful, family friendly beach. You'll find calm, clear waters in a protected cove with plenty shaded areas. There is a bar and restaurant located near the beach so you can keep everyone satisfied. Don't forget to try the jerk chicken served every day at lunch. There could hardly be a more idyllic spot to spend the day beach bumming with your kids. There's also a water sports area to check out kayaks, paddle boats and hobie cats. . Snorkeling equipment is also free, you may be required to leave a small deposit that will be returned to you when you bring back the equipment.
Grand Palladium in Jamaica has three other beaches. If you're looking for a more energetic vibe, head over to Las Brisas Beach or Gully Beach. Located next to the spectacular main pool, the volleyball courts and a popular bar. Throughout the day, the activities staff holds dance classes and fun games in near the Las Brisas Bar.
Foam Party Sunday and Thursday, Las Brisas Beach at 4 pm
A new Kid's Splash pool with a water park.: A wonderful addition for the little ones. They can discover the thrill of the kid's splash pool. They can frolic and have fun in this wonderful location all day.
Main pool:  Hours: 9:00 a.m. to 6:00 pm (Lifeguard on duty) depth 1.4 meters
 Adults  lessons 4:30p.m.
Monday-Cooking lessons

Tuesday- Fruit decoration

Wednesday- Bar tending

Friday-Rum tastings
Children's pool:  Located at the Miniclub. Hours: 9:00 a.m. to 6:00 pm (Supervised) -40 cm2, maximum depth 0.40m
Roselle pool: Located in Grand Palladium Jamaica Resort & Spa area. Hours: 9:00 a.m. to 6:00 pm (Lifeguard) 187.10 m2, depth 1.43 m .
Coral Pool: Located in Grand Palladium Lady Hamilton Resort & Spa adults-only area. Hours: 9:00 a.m. to 9:00 pm (lifeguard) 187.10 m2, maximum depth 43m.
Pool Spa: Located in Grand Palladium Jamaica with an area of 382.35m2, maximum depth 1.43 m. Hours: 9:00 a.m. to 6:00 pm (lifeguard)
Note: Pools are available 24 hours, but the client's risk and times of the pools are based on lifeguard hours. . Several beaches along the clear waters of the Jamaican coast.
Towels and chairs included
SPORTS & ENTERTAINMENT
Sports Activities : At the Grand Palladium Resort  guests are offered the following sports activities without charge: aerobics, aquatic gymnastics, ping pong, basketball, beach volley , football, tennis, Petanque, water polo, darts, archery, nine hole mini-golf and group games .
Archery each morning, 10:30 am at the sports center
Sports Installations: 3 tennis courts, 2 volley beach courts, 1 basketball court, 1 pro-soccer field (artificial turf) and 1 nine hole mini-golf facility.
Soccer daily, 5:30 pm at the sports center
Water- sports activities: ALL INCLUSIVE: Hobbie-cat, Kayak, Snorkeling, Pedal boat and Windsurfing. EXTRA CHARGES: excursions, scuba diving courses, windsurfing lessons, sailing lessons, glass bottom boat.
EXTRA CHARGE :Activities such as excursions, scuba diving courses, windsurfing lessons, sailing lessons, catamaran cruise will be at extra cost.
The water sports center is contracted by Total Water Sports for information on the prices kindly contact Mr. Dieno Campbell by telephone at 1876-550-2248.
Entertainment: Daily activities on the beach and swimming pool, as well as different shows during the night at the theatre; live music at the main bar during the night; piano concert 3 times a week at the Premium Bar; shows for children at the theatre; children's discotheque. The resort discotheque "Boogie Woogie" is available to adults, between 11pm and 2am on a daily basis.
Around the pool and beach with POP
[huge_it_videogallery id="21″]
SHOWS, PARTIES, EVENTS & LIVE MUSIC
MOVIE NIGHT
Wednesday's at 6pm
Every evening at 8:00 pm you can enjoy :
Monday – Pidos Surf Party.

Tuesday – Lion King at the theater

Wednesday – Circus Show at the theater

Thursday – Grease Show at the theater

Friday – Games

Saturday -Games

Sunday – High School Musical at the theater

** subject to change**
Enjoy the sounds of the steel drums with Silver Birds, every Friday night at the upper deck of the infinity pool.
White Party : Held on Monday's at 9:00 pm on Las Brisas beach. Fun and dancing for all.
A sampling of the evening shows and parties
[huge_it_videogallery id="22″]
Casino
Rock n Burger
Chocolate Delights can be enjoyed every Friday at Miss Lou Bar at 6pm
You may also enjoy one of the delicious treats being offered at Miss Lous.
Please note all activities are subject to change, please refer to the bulletin boards located around the resort or the Palladium App
KIDS CLUB
Mini Club : Four to twelve years of age, open from 9:00 am to 11 pm with different activities according to ages. The same is located next to the main pool with indoor and outdoor areas, where it is possible to leave children under supervision. Also included is a spacious lawn and everything necessary for the amusement and comfort of the little ones.
Baby Club : For children 1 to 3 years, open from 9:00 am to 8:00 pm. Located in the Kids Cove with indoor and outdoor areas. Babysitting service is available upon request and with an extra charge. Facilities and activities: play park; art and craft room; video; video games.
Teen Club (Black & White Club) The teen club is for teenagers 13-19 years, opens daily from 11am – 12 midnight. It is located on the Ground Floor of the Lady Hamilton lobby next to the gaming lounge. There is a lounge area for movies, video games, free wi-fi and supervised activities.
For all children, Raggs our friends have prepared great and fun activities, including; a special breakfast for all guests, a party they will not forget in our Disco and spectacular show in our theater. Any questions about these special events, please consult our Kids Cove.
For more details and pictures please refer to our  "Palladium Kids " page.
Kitchen Tour: Wednesdays at 1:30 PM. Closed toed shoes and long pants required. Check with guest services for more information or changes in schedule.
Zentropia Spa 
The Grand Palladium Resort & Spa offers the most spectacular and modern Spa of Jamaica. Our clients are offered a wide variety of therapies such as spa massages (Swedish, Sports, Reflexologies, Vichy, massages for  couples, etc.), baths (with Therapist), facial and corporal treatments and exfoliations.
The SPA has a Beauty Salon where we offer our services of waxing, manicures, pedicures and hairdressing Unisex attended by the best professionals.
Wet Zones at the Zentropia  Spa (18 years and older)
 $35  USD ( November 1st 2017)per person per day for access to the hydrotherapy facilities wet areas of Zentropia Spa and Wellness.  Where you will find an endless pool, sauna, steam room, jacuzzi and footbath.
 Clients that purchase a spa treatment and Royal guests and Travel Club members with certain level memberships will not have to pay the $10 access fee on that day of treatment.
For more information on other services offered please refer to the Zentropia Spa website.
Fitness Center : In the Spa we offer to our customers a large modern gymnasium, air conditioned, with sports machines an excellent team All Inclusive: Air conditioned Fitness Area (spacious gym with changing and wardrobe room). The use of the gym and exercise rooms will remain free of charge for all registered hotel guests. Fitness Schedule
With an extra charge: Hairdresser, massages, facials and corporal treatments, exfoliation sauna, steam room, Jacuzzi, outside showers, pool area and other therapies. (*) Previous reservations need to be made for all spa services. Please consult a spa attendant with regards to the duration of the services as well as availability and rates (*) Minors under 18-years-old are not allowed.  Spa Menu
HOLIDAY'S & CELEBRATIONS
If you are fortunate enough to be on vacation over a holiday be sure to join in on the fun.
[huge_it_videogallery id="33″]
OFF SITE ACTIVITIES
Some Popular Sightseeing Tours
4×4 Safari: The only way to see Jamaica's natural beauty and experience its culture, history and diversity. The tour will not only will take you through Jamaica's rugged interior in a safari-themed 4×4 Land Rover, it will also show you the real Jamaica by highlighting Jamaica's local culture, including a stop at the former slave hospital converted into a church in 1846. In addition we will take a walk through the tropical foliage, discover hidden waterfalls, natural pools, hear the birds, and feel the natural mineral water, the smell of the jungle. This is the real Jamaica
Canopy: back to nature through a series of terraces and platforms, connected by crossbars, mounted in the trees of the forest. We start with the complete safety instructions and demonstration of techniques performed by our certified guides, you put on a canopy harness that will stay with you through your adventure. Then the fun begins his first journey, flying over the Rio Grande. The journey is coupled with intermittent nature walks between each platform, which has unique and colorful names as "Cliff limestone" and "Stop Trio." The highlight of our trip is the "Inter-parish Express', which is more than a thousand feet long. Listen to and watch the water running as they go up to 35 miles per hour across springs and the Rio Grande. This amazing experience of gliding silently through a tunnel of trees is the closest you will feel like to a bird.
Horseback Riding: not only offers an adventure but it will also give you insight on Jamaica's second city and tourism capital, Montego Bay, while traveling through the rainforest in this area of Jamaica. You do not have to have experience to enjoy our trip, our horses are well trained and our guides will be there to help all riders along the road.
Kayaking Adventure: Tour of the currents by the Rio Grande (2 miles). To begin, a short hike leads you to a hidden platform for launching the first of three trips where you'll have to fly 150 feet through the dense forest and the river itself. Enjoy the serenity, but the thrill of flight, which is connected in an intricate system of cables that will take you back to the river where you will catch the kayak to continue the adventure. The excitement continues as you paddle your way to the rope swing where you test your skills of Tarzan, or just take a refreshing swim in the calm river of Jamaica, before tackling the final waterfall.
Mystic Mountain "Rainforest Bobsled" is the heart and soul of the activities of the rainforest of Jamaica, will have many opportunities to put on your explorer's hat and take a photo safari of the park that takes you from the sea to 700 meters above sea level to the top of the mountain, which extends over 100 hectares. Mystic Mountain is an unforgettable adventure for the whole family. The tropical rainforest environment allows you to enjoy a visit up close and personal with the fascinating ecosystem, in addition to giving you the opportunity to enjoy four exciting activities include SkyExplorer Mystic Mountain, Jamaica Bobsled, Canopy Zip Line and unique waterslide. Prepare to be captivated