ACCOMMODATION   FOOD & BEVERAGE ACTIVITIES FAQ   MAP WEATHER
GRAND PALLADIUM COSTA MUJERES RESORT & SPA
If an intimate vacation steeped in luxury is what you're looking for, then look no further than Playa Mujeres (Costa Mujeres). Venture just 30 minutes away from the hustle and bustle of Cancun and you'll be rewarded by pristine white sands and a calmer, more intimate atmosphere, well suited to honeymooners and adult groups and families alike. Playa Mujeres' luxurious beaches, set among pristine white sands with stunning views over the Caribbean Sea, beckon for hours and days of rest and relaxation. Yet, active vacationers can find excellent recreation opportunities like a private yacht sails through the Yucatan Peninsula, teeing off at the Playa Mujeres Golf Course and deep sea fishing for mahi-mahi, marlin and blackfin tuna in the abundant waters of the Caribbean; even more cultural, dining and entertaining opportunities await you in nearby Cancun.
  DESTINATION GUIDE   LOCATION   MAP
The new Grand Palladium Costa Mujeres Resort & Spa is a bright and stylish 5-star beachfront hotel located in a privileged spot of Mexican Caribbean, Costa Mujeres beach, about 30 min away from the town of Cancún and its international airport. The Grand Palladium Costa Mujeres Resort & Spa, built ensuring the minimum environmental impact and the protection of the native species, stands apart for its architectonical modern design and the top-quality services offered, elevating the "all inclusive" concept to a new luxury level.
Guests of the resorts will discover the true spirit of Mexico, from its paradisiac white sandy beaches and crystal clear waters to its wonderful nearby ancient Mayan civilization vestiges. Surrounded by a virgin area full of mangroves, wild fauna and flora, in Grand Palladium Costa Mujeres Resort & Spa you can enjoy a deep contact with nature and an atmosphere of exclusive peace and tranquillity. A wide variety of high quality gastronomy offer, leisure and shopping areas as well as a vibrant nightlife scene will be also part of the experience.
The hotel has 674 luxury rooms with balcony or terrace, hydro massages and stunning views. Guests can enjoy a wide number of top services like 5 swimming pools, spa, gym, kids club and many premium features such as direct access to the "Swim Up" swimming pools of some suites. A modern amphitheatre with 360 grades scenario visibility, a Beach club with amazing views, a convention centre and impressive sportive installations are only some of the 5-star benefits.
674 luxurious rooms and suites.
7 themed restaurants, two buffet restaurants and 3 bars.
Sport Bar open 24 hours.
4 freshwater swimming-pools and 1 children's pool.
Convention centre.
Baby Club for children 1-3 years old, Kids Club for kids 4-12 years old and a club for teenagers aged 11 up.
Amphitheatre with 360 grades visibility.
The restaurants, bars, shops, and recreation areas are concentrated in the Village, a unique space that allows for access to these amenities. The areas exclusively for children are located on a special island in the resort.
All resort's areas are connected by an innovative system of artificial canals, designed in order to facilitate guest's transport by boat. Floating platforms with sofa chairs along the canals are the latest news to experience.
TRS CORAL
Designed exclusively for adults, The TRS Coral Hotel is a new luxury 5 star hotel located on the beachfront. Located on the idyllic white sand beach of Costa Mujeres, on the Riviera Maya. A hotel of design and respectful with the environment to guarantee the minimum environmental impact and the protection of the endemic species. A half-hour from Cancun and its international airport, The TRS Coral Hotel offers exclusivity and high quality services elevating the concept of "all inclusive" to a new level of luxury.
In this pristine land, guests enjoy a deep connection with nature and a relaxed atmosphere. Costa Mujeres, known for its idyllic beauty and ancient Mayan ruins, Has some of the most beautiful beaches in the world. The TRS Coral Hotel offers a vibrant nightlife and a great gastronomic offer. Because of its proximity to the city of Cancun and other points of interest of this magnificent destination you can enjoy a wide variety of cultural options, leisure and entertainment.
The hotel has 473 luxurious rooms, each with a furnished balcony or terrace, whirlpools and magnificent views. You will enjoy numerous services, an exclusive swimming pool, spa and gym. Direct access to the pools "Swim Up" of some suites, private check-in and check-out, national and international newspapers, a la carte themed restaurants, private Beach Club,
473 luxurious rooms and suites.
Exclusive international à la carte restaurants.
7 themed restaurants, 2 buffet restaurants and 3 bars.
Sports Bar open 24 hours.
Private Beach Club.
VIP service.
Amphitheater with 360º visibility.
The Village, the soul of The TRS Coral Hotel, is a sophisticated space that allows you and your partner to enjoy new life enriching experiences together, thanks to the exclusive access to a wide range of restaurants, bars, shops, and recreation areas.
Let yourself the freedom to try our innovative boat channel system to move through the different areas of the hotel. Explore a new way to relax chilling out in our design floating chairs "Fire Pits", distributed along the canals.
The TRS Coral Hotel is all about sublimely personalised experiences designed to surprise and delights you and your mate. The possibilities are endless, all kind of premium services and facilities are offered. Enjoy life your way!
SERVICES & FACILITIES
Designed to exceed guest expectations, Grand Palladium Costa Mujeres Resort & Spa offers all kinds of services and facilities. Among these are concierge, rooms with furnished balconies and terraces, bathrooms with stunning hydro massages, hair salon and spa, daily shows, kids club, wedding services and 24 hour medical service.
A trio of pools will give you plenty of options for swimming. As for dining, you'll have everything from Mexican and Italian to Thai and Indian cuisine. During the day, there'll be dance classes, team games and watersports, along with a long list of child-friendly activities. And after dark, you'll find nightly shows in the amphitheatre, as well as a string of bars to hop between. Elsewhere, there's going to be a deluxe spa and a gym.
THE VILLAGE
The heart of Grand Palladium Costa Mujeres Resort & Spa is "The Village", its exclusive area with a wide range of gastronomy and leisure outstanding luxury services for families, friends and couples. Kids exclusive zone is also located inside an island-shaped special area.
Nightly shows are on the agenda at the amphitheatre. There's a quirky design in the pipeline for its exterior – similar to the Guggenheim Museum in Bilbao. Alternatively, you are able to hop between the Champagne Bar, the Sky Bar and the Lobby Bar.
You won't have to worry about missing that all-important match, as major sports games will be broadcast live on the huge TV screens in the Xtra Time sports bar. It'll be open 24/7, so it's ideal for late-night snacks and drinks, or a game of pool or ping pong.
RESTAURANTS & BARS
Grand Palladium Costa Mujeres Resort & Spa has 7 different thematic restaurants for you to enjoy the best gastronomic offer, premium quality products and 5-star services. The culinary wide proposal of Grand Palladium Costa Mujeres Resort & Spa stands out for his variety and excellence hard to beat: many different restaurants for every taste and crave.
An Italian Mediterranean gourmet restaurant, a Steak House for meat lovers and a Sports Bar style to enjoy our snacks service, an extensive menu of beverages, table games and sporting events broadcast live on our large main screen.
The list includes two international Buffets and three excellent Asiatic restaurants: one Thai, one Indian and one Japanese, the last one counting with impressive live cooking shows.
For those who enjoy eating by the seashore, the sea lounge beach club restaurant offers delicious fresh savours together with excellent views.
The cabaret restaurant will let you enjoy our vibrant nightlife surprising guests with amazing shows too good to be missed. For quick refreshments the hotel has two additional bars and one premium quality coffee shop.
The hotel offers the highest quality room service included in guests stay as well as unlimited premium food and drinks. With your all-inclusive stay happy hour is at any hour, while food is served according to the schedules of each hotel restaurant and bar. Enjoy our wide variety of sports, entertainment activities and kids club complimentary services, as well as free Zentropia Spa access*. All inclusive, Premium Quality Palladium style.
Dive into the pleasure of tasting the 7 different thematic premium restaurants with 5-star service and, only for you, complimentary priority reservation. The multisensorial experience of The TRS Coral Hotel restaurants stands out for variety and excellence. Each one utilizes products of the highest quality, presents menus designed by our expert chefs, and is decorated according to your specifications, down to the smallest detail.
Two international Buffets and three excellent Asiatic restaurants: one Thai, one Indian and one Japanese, the last one offering impressive live cooking shows. An Italian Mediterranean restaurant, a Steak House with the highest quality beef, ribs, chops and more; and a Sports Bar style to enjoy your favorite match broadcast live on our large main screen.
For the ones who enjoy eating with the sound of the waves as night theme music, the sea lounge beach club restaurant offers authentic fresh flavors together with fascinating views.
For quick refreshments, the hotel has  two bars  and a premium quality coffee shop.
CHIC CABARET & THEATER: Combining the glamour of the past with contemporary style,  the cabaret restaurant stage comes alive at night complimented with a multi course dinner . Prepare your senses for this gastronomic and sensory experience; it's time for Chic Cabaret & Restaurant.  Lights dim, laughter, flirting & sensuality ensue;  a musical spectacle bursting with light, color & energy where you will become part of the show and a lifelong memory. Travel through history and experience shows of yesterday where feathers, glitter and choreography will transport your from Moulin Rouge in Paris to the old cabarets in Berlin. Enjoy a taste of pure excitement accompanying an exquisite cuisine in an evocative atmosphere.
Please refer to FAQ for reservation fee and other info on Chic. Chic Cabaret
THE POOLS
There are three pools to choose from, and one of them is set to be eight times the size of a tennis court. Then there are two smaller numbers, along with a kids' pool. Plus, waiters will bring drinks from the bar to your lounger.
The beach club  comes with picture-perfect views of the Caribbean Sea. There is a pool sunken into the decking here and, just beside it, there is  a bar.
The resort has five swimming pools (one for adults only and another for children).
THE KIDS
Grand Palladium Hotels & Resorts is pleased to announce its new club created especially for families. It offers exclusive facilities located at privileged areas of the resort, plus personalized services and premium products, so both parents and their little ones can enjoy their vacation to its fullest extent.
Breakfast, snacks, tea time and premium bar in the lounge
Video game area in the lounge
Exclusively reserved zone on the beach
Concierge assistance
Personalized minibar for adults and children
Priority reservations in restaurants
Surprise preparation of the Jacuzzi during the family´s stay
Pillow menu for adults and children
Selection activities for children, teenagers and adults
Nanny service or extended concierge on request (with additional cost)
Free laundry service (2 pieces per a person) before departure
Welcome kit for each kid
Milk and giant chocolate cookie during the night spectacle
Children have fun without limits at the Kids Clubs:
Baby Club, for 1 to 3-year-olds
Kids Club, for 4 to 12-year-olds
Teen Club for youth over 11-years-old
Kids Club Sign in information :
1.- Parents fill a small form, which we do not have in picture but contains info about the kid, like allergies, if they know hot to swim, if they are allowed to enter and exit at will, if they will be taken to lunch and other information about room number, dates of stay etc.
2.- Parents sign the second form (below) at check in and sign again when checking out the kids.
Baby Sitting costs and Information ( not a part of the Kids Club)
ZENTROPIA SPA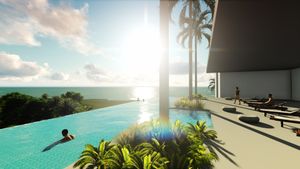 Step into a world of peace and relaxation. Zentropia Palladium Wellness & Spa offers you the perfect balance between body, mind and soul. A luxury spa and wellness centre where all kind of treatments are on offer. With more than 4740 m2, distributed over two floors, its space is devoted to relax and wellbeing. Zentropia Palladium Wellness & Spa features rooms for different aesthetic treatments for the face and body, massages, a relaxation zone, waterfalls, a foot bath with stones, hot and cold hydromassage baths, a sensation shower, dry and humid saunas and an ice room.
Facilities and services Spa:
Beauty

Facial and body treatments

Massages

Water slides

Hot and cold eater whirlpools

Relaxation area

Cold bath

Hot Jacuzzi

Ice cabin

Steam rooms

Dry and moist sauna

Foot shower with stones

Cold Jacuzzi

Round Jacuzzi with gooseneck

Sensation Shower
There is a $85 pp per day charge for guests of GP to use the spa facilities. Effective 1/1/22 TRS guests will pay a $50 daily fee. This fee will be waived when using other services.
For full details and information please visit www.zentropiaspa.com
ACCOMMODATION   FOOD & BEVERAGE ACTIVITIES WEATHER
Rafa Nadal Tennis Center
We look forward to hearing form you on the forum. 
On Facebook:  Grand Palladium Costa Mujeres Fans and/ or  TRS Coral Fans